Recently, a group of Muslims purchased land in Texas abutting a pig farm, and they immediately told the landowner that he should move. Instead, the farmer began hosting pig races during the Muslim's prayer times.
Do you support the farmer who refused to move for the Muslims and their new mosque?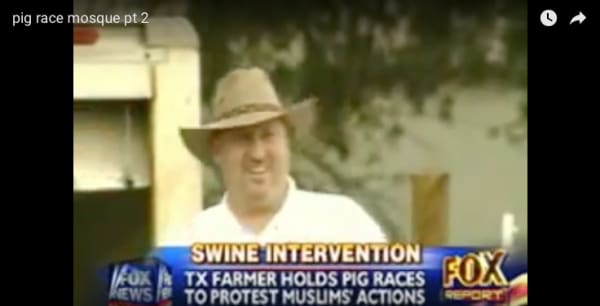 POLL: Do You Support The Texas Pig Farmer Who Refused To Move For Muslim Mosque?